About Us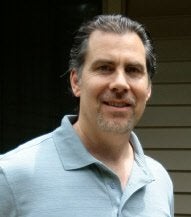 Greathouse Pest Control Services is a family-owned and operated company based in Wheaton, IL. Pest Control Operator, Doug Hamel, founded Greathouse after having spent over 20 years in the local pest control industry. Greathouse strives to provide superior, customized service at a reasonable price. You can feel confident in the following:
No contracts – just a simple guarantee.
Unmarked vehicles – YOU decide whether or not your neighbors should know we're there!
Friendly technicians who design solutions with your children and pets in mind.
Greathouse Pest Control Services is licensed to do business by the State of Illinois and maintains active certifications on all technicians which requires ongoing continuing education.
As members of the Greater Chicago Pest Management Association, the Illinois Pest Control Association, and the National Pest Management Association, we remain well informed of industry legislation, changes in practice and application techniques. This means better, more progressive service for you!